People. Change. Europe.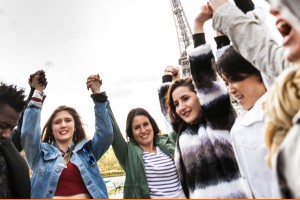 Friday 09 June 2017

12:42
Here's why ECM exists. In just 126 words.
God loves people. Jesus loves every one of the 700 million people living in Europe today. The young, the elderly, the migrant, the single mum or the drug dealer, God wants them all to have lives filled with peace, hope and joy. How can that happen?
God uses people. When someone experiences the love of Jesus they want to share this with others. This can be practical acts of caring as well as words of truth. People are God's main tool for reaching Europe and his world.
God joins people together. When Jesus' people come together they encourage one another, inspire each other, share needs and burdens, and more. That's why Europe needs churches. The Church is God's chosen mechanism for spreading His kingdom on earth.