New place, but God already at work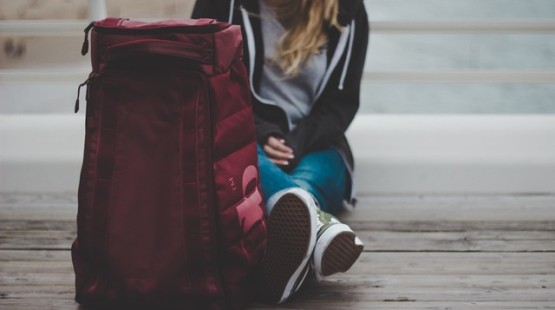 Tuesday 10 November 2020

16:10
Jules Mercer-Wislon recently moved to Alovera, Spain, near the capital of Madrid. Here is her latest update on what it is like to be starting anew in a different place and her prayers for the future.
"It has been incredible to see God ́s provision of... everything! First of all, the house – within my budget, a lot of natural light, very quiet, close to fields. Then I have been blown away by the crazy list of ́coincidences ́ and generosity. These amazing provisions have included a dining room table and desk from one couple, matching chairs from someone who was literally on her way with them to the tip, a sofa from another friend, along with crockery, cutlery, and linen. Even my single bed came from my old flat, (as the new tenants didn't want it) so the landlady gave it all to me) down to a step ladder, and even a lemon squeezer.
"Thank you Father for your provision in so many ways.
"My neighbours are friendly and I ́m getting to know them. Embarrassing story: The other day I went out, taking a single key with me, but forgetting to take out the other set of keys from the inside of the door. Standing in the cold, unable to enter my house despite having a key, proved to be a great opportunity to seek my neighbours ́ help, borrow a jacket and then wait with them for the locksmith to arrive as all our attempts to get in had failed.
"Father, thank you for leading me to Alovera. Please help me build good relationships and to share your message of hope, restoration and love.
"Alovera has a population of over 12,000 people but no visible church other than the Catholic one in the centre of the town. So far, I'm aware of 17 believers in the town so I know that Christ ́s body is here. My dream is that we can get to know one another, pray for one another, pray together for the town and celebrate together what we see God doing. I long to see us functioning as one body.
"Jesus, you once prayed... 'that they will all be one, just as you and I are one—as you are in me, Father, and I am in you. And may they be in us so that the world will believe you sent me...May they experience such perfect unity that the world will know that you sent me and that you love them as much as you love me.' May this be true in Alovera.
"Three girls (10, 9 and 8 years old) come to my house each Thursday for a Discovery Bible Group (a simple, reproducible way of reading the Bible, based on putting into practice what has been read) involving lots of chatter and crafts.
"Father, may you speak to us as we enjoy reading and learning about you, ourselves and the relationship between the two.
"I ́ve just started 3 hours a week at a little language school a 10-minute walk from my house. I have a university student one-to-one for 2 hours (intense!) and a support class for a group of primary students for an hour (crazy!).
"May I have wisdom, ideas, clarity and energy as I teach. May our relationships grow so that I can share more than just English.
"Thank you so much for continuing to journey with me in this life adventure. Big hugs. Jules"
If you would like to know more about ECM in Spain, please follow this link.