Sharing the vision for European ministry in… Uruguay?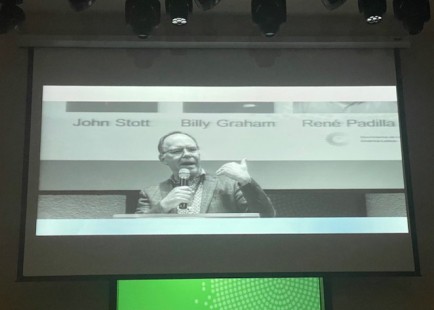 Tuesday 17 October 2023

13:08
Jim Memory, member of ECM Britain and Co-Regional Director for Europe for Lausanne, recently met with 150 Latin American Christian leaders.
Jim recently travelled to Uruguay to take part in the Lausanne Regional Gathering for Latin America. The event brought together some 150 leaders from every country in Latin America. His input was appreciated and some significant connections were made. This video gives an even better sense of this historic gathering.
Jim and the Lausanne Europe team are now preparing for the Lausanne Europe regional gathering in Budapest in November. More than 150 European leaders are expected at this event. Please pray that God would give them new insights and inspiration as they read the stories of the early church in Acts and apply that to our contemporary European context.
Find out more about Jim's ministry here.