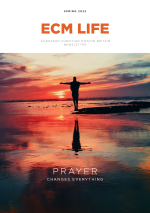 Find out more about what God is doing in Europe today by receiving our magazine for free.
Getting involved starts with knowing what's going on. Three times a year we publish our magazine called 'ECM Outreach' sharing up to date stories of what God is doing in people's lives across Europe.
You can subscribe here. Or you can read it below or download it here.
If you don't see the live pdf viewer, just enable the external cookies on the website.