A WEEKEND WITH UKRAINE

The weekend of the 24th-26th February marks the anniversary of the war's beginning, when for many of our brothers and sisters in Ukraine, a year of horror started. We want to remember them, and stand with them as they keep fighting, suffering, and serving others.
After one year, the long-term devastation of the war and the cold Ukrainian winter have made the needs even more urgent: families who have lost their houses to missiles and shells, lack of food, clothes, electricity...
Responding to those great needs has become the main focus of our help, but we cannot do this without you.
We want to invite you to "A Weekend with Ukraine", a weekend to remember and help others in need.


Can you help them?
A WEEKEND WITH UKRAINE: HOW DOES IT WORK?

We are calling for Christians all over the world to mark the occasion with a special initiative in favour of Ukraine. This can be a special offering, a simple fundraising event, a day of fasting and prayer, an awareness evening, trying out a Ukrainian recipe... Or all of it!
You can reach out to your church, community or network and stand with Ukraine for a weekend.
Contact us for more information, materials, or suggestions.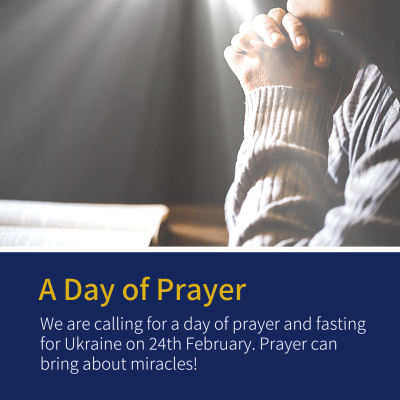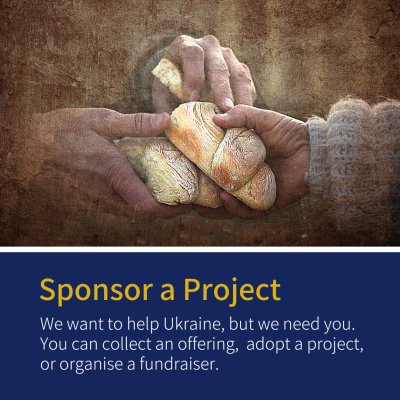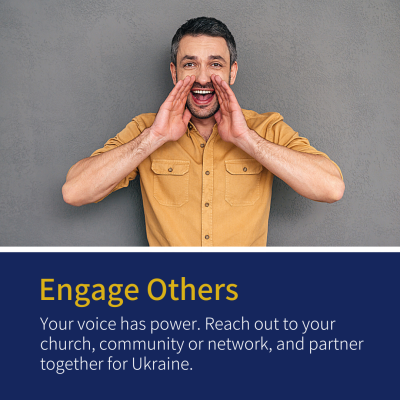 WATCH THE VIDEOS



*Warning: the videos may contain graphic images