Hope in the Darkness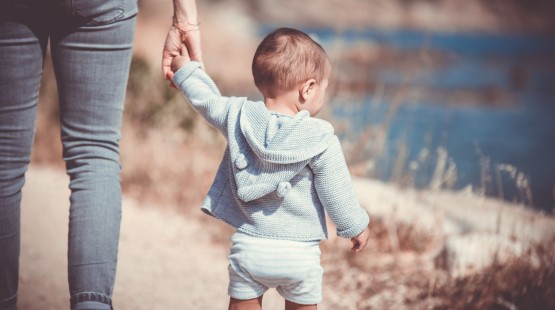 Tuesday 07 January 2020

12:38
Below, follow the story of Daria, a Romanian young woman who had no hope for the future. She grew up in a children's home, and being one of many siblings in foster care was separated from them all, since she was 3 years old...
"After turning 18, Daria had no support, so decided to get a job. Because things were difficult here, she decided to go abroad and work, and it looked wonderful at first. Being young and naive, she got into the wrong crowd, and ended up being trafficked by people, who posed initially as good friends.

"With the help of some kind people, she managed to escape the nightmare, and came back to Romania where she met a young man who promised her love and a great future, but when she discovered she was pregnant, everything changed. Her young man wanted nothing to do with her and the baby. He pressured her to go abroad to find work, which she did, because she genuinely loved him. Once again she ended up being trafficked: the same people, the same nightmare. Hope faded more and more. It seemed nothing was working out for her. She was desperate...

"But God watched over her again and again.
"The police got involved and this time she was able to get out of the situation and those involved were punished by law. Back in Romania, Daria received support and counselling through an organisation who work with victims of human trafficking.
"When she came to Mitspa House (who among other things offer refuge for mothers in situation of risk to abandon their children) things were difficult for a while as she adjusted to a new born baby, many changes, and a lot of trauma. The support and care she received at Mitspa House and also from the community around Mitspa, helped her on the way to healing and finding new meaning in life. Hope started to bloom little by little in her heart.

"She began trusting again. She believed there was a plan for her life and her baby's too. She started wanting more from life and from herself. Currently she is about to graduate from vocational training and has a part time job, all the while having continued to be a devoted mother to her baby! Daria is an example of resilience, and courage, a wonderful encouragement for many other young mothers."
Please pray for the following:
New mothers and babies in 2020
Holiday seasons and the mothers
Our babies - health and protection
Our staff
If you would like to know more about this project or would like to donate, follow this link.