How Will They Hear?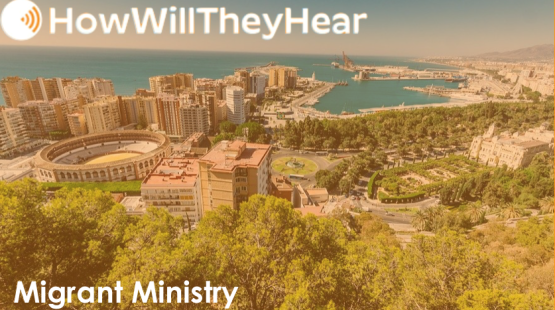 Tuesday 18 February 2020

11:00
Could it be through you?
This is an opportunity to serve practically, gain more understanding of the migrant situation in Europe and learn about sharing gospel hope with migrant peoples.
Join this Multi-Agency & Multi-Cultural Mission Team visiting Malaga, Spain.
Dates: 5th – 17th July 2020
Ministry: The team will work alongside a Christian-run Community Centre which serves refugees and migrants of all age: meeting practical needs (food & clothing), providing language classes and organising activity programmes which give opportunity to strengthen relationships and share God's love. The team will join in with the day-to-day practicalities as well as lead special activities to enhance the project's outreach, e.g. art & crafts, sport, music, English conversation, kids clubs.
Team: 8 – 10 adults (minimum 18 years, no upper age limit) from any country, led by two mission mobilisers from TEAM (The Evangelical Alliance Mission).
Training: pre-departure online training meetings; on-site bible study & discipleship; debrief in-country at the end.
Estimated Costs: International airfares to/from Malaga, travel insurance + approximately 750 Euros food/lodging/local transport + mission agency services fees.
Deadline: Applications due by 16th March 2020
If you are interested in applying for this opportunity, please email personnel@ecmi.org
For more short term opportunities with ECM, please follow this link.