Quarantine sparks creativity in Spanish evangelical churches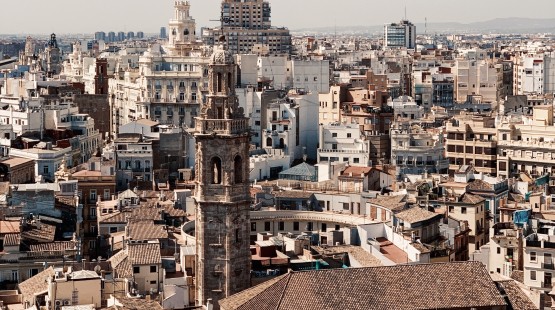 Tuesday 24 March 2020

12:25
Spanish evangelical churches are aware that the quarantine time will be challenging, and therefore creativity will be key to overcome it.
Prayer and pastoral care online, workshops, Instagram humour, are some of the responses to the first days of confinement.
Below is are the care headlines from the Evangelical Focus of how the churches care practically for their people and the nation, including a link to the full article.
"SUNDAY WORSHIP AT HOME AND ONLINE
"The limitation of movements decreed on Saturday, led many churches to prepare a service using social media. While the Brethen churches provided a guide on how to broadcast an event, Assemblies of God organised an online seminar on how to use the Zoom platform that was attended by over 130 participants. The Secretary General of the Spanish Baptist Union, said: "Around 40 Baptist churches shared their services online, streaming or on WhatsApp. This has never been done before, it is historical."
"PRAYING TOGETHER
"Many churches are promoting prayer through WhatsApp groups, Facebook, or phone calls. In situations as tense as today, the churches are undoubtedly looking to seek God directly. The platform "Spain We pray for you" developed an interesting initiative: it convened a joint prayer time on Monday, in which more than 50 evangelical leaders from all over the country participated from their homes...
"PASTORAL CARE
"Many pastors are using Whatsapp and other channels to keep in touch with members of their churches. "Each person is called, prayed for, we care about their life and health, thanks to the cellular structure of our churches", says one pastor...
"SERVICE AND VOLUNTEER WORK
"Many churches in Madrid are encouraging their members to serve the city at this critical time. In recent days, many churches have shared with their member the convocation made by the regional authorithies, looking for volunteers to help in this crisis. Other churches use perhaps more rudimentary systems, but just as effective to be around people who may need help, such as putting up a poster in the main entrance of the building, offering help to their neighbours. Care is also extended to families in difficult situations...
"CHILDREN, MUSIC, HUMOUR
"Many parents with children at home are looking for resources to help them grow spiritually. The Revive Church in Cangas (Galicia) have launched two initiatives on YouTube. One helps children memorise Bible verses, the other shares stories of missionaries. Music is also for these days of reclusion..."
To read the article in full, follwo this link.
Information on ECM's work in Spain, click here.