Off to new opportunities in Portugal during the pandemic, including house move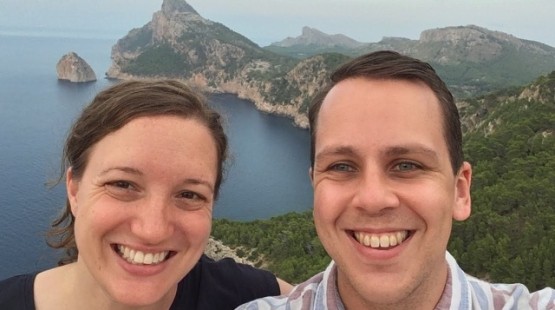 Tuesday 04 August 2020

15:00
In this week's news Lydia and Steve tell us about their new opportunities in youth work following their move to Gaia, a town in the Algarve, Portugal.
"As we've started to prepare for our move to Gaia, we have become more involved with the church there.
"Before our holiday in June we were interviewed in the service, which Cecilia and Riho (Portuguese friends) got to attend with us. This led to some great conversations afterwards. Last week, the leadership announced to the church that we were officially joining them and that we would be serving in the teens and young adults groups.
"This month Lydia has taken a few trips to Gaia to apartment hunt, and to join in as the teenagers had their first in person group. The pastor Joel said he had never seen them so excited to be together!
"From 27th-31st July, the teens have a part online, part in-person retreat. Steve and I are taking the lead to organise the week's in person activities. On Wednesday we will join with other teenagers and youth groups from the area outside at the normal camp location.
"It's exciting to be able serve practically once again and to help young people grow in their relationships with God. The pastor is on holiday until the retreat so Lydia is taking the lead in all the preparations for this, which is a bit daunting but also a joy."
"Please pray for:
Motivation and understanding for Steve during his last week of classes
The youth retreat camp would go smoothly whilst obeying all the safety precautions, and that the teenagers would have fun and grow in their love of God
That the seeds planted in Cecilia over this past year would continue to grow
More opportunities this summer to share our faith with our international friends Riho, Sara and Arina
Finding an apartment in Gaia"
If you would like to know more about Lydia and Steve and their work, follow this link.