Romania - youth meetings are off the ground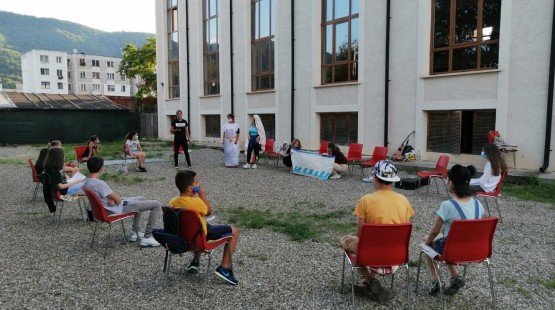 Tuesday 11 August 2020

16:00
Continue to follow the emerging from lockdown for Gary and Ioana Stoll as they tell how their hopes for re-starting youth meetings after lockdown have been greatly surpassed by their success, despite restrictions, in Bodesti, Bargauani and Piatra Neamt.
"The young people came with great hunger to be together and hear God's word. We were pleasantly surprised to see how well they all respected all the Covid-19 measures, and the weather stayed good, meaning we could undertake all the meetings outdoors.

"These meetings were taking place the last two weekends (Bodesti on Friday, Bargauani on Saturday, and Piatra Neamt on Monday). The young people were keen to meet both weekends and the weather was good.

"God is at work in many of their lives. We discussed what it means to live by faith and not by sight, from the story of Peter walking on the water (Matthew 14). Many of the young people were open and honest about how they see themselves in the story, some still being 'in the boat', others 'wanting to get out of the boat and make a step towards Jesus', others saying they 'are walking towards Jesus but struggling with problems around them (the wind and waves), and still others said they were 'walking strong with eyes on Jesus.'
"We were also thinking about how being a Christian actually transforms our lives (studies by Tim Hawkins). We pray that as many of these young people as possible will experience this transformation."
If you would like to know more about Gary and Iona and there work, you can follow them here.