Bringing Jesus into the conversation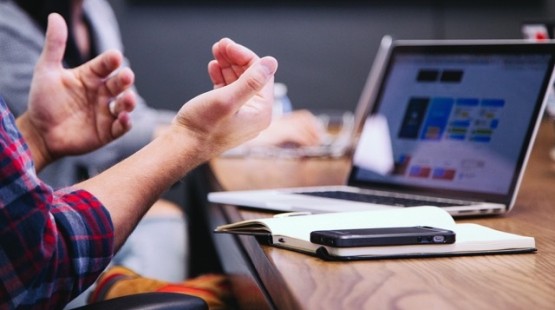 Tuesday 23 June 2020

13:15
Terry and Christine Miller working in Spain adapted English classes into virtual English exchange discussions during COVID-19. You can read about this in our latest magazine, online now.
Terry and Christine Miller in Córdoba wrote, "Running an online English exchange discussion group has been a wonderful opportunity to hear more of people's life stories and what really matters to them, their doubts and concerns and have an opening to speak gospel truth into their lives. Last night Juan Carlos asked Christine how she measured how good or bad she was. This gave Christine the opportunity to share her testimony of how it was God's perspective of who she was in relation to him that mattered most. Opportunities like this come nearly every week now that it's a reduced group and Christine is able to push back on people's responses.
"Last week the group was looking at the phrase 'to take something for granted'. Juan Carlos again, who is a self-proclaimed atheist, incorrectly used the phrase 'we don't take death for granted because we don't like it'. To this Christine responded, 'No! Death is certain. We take having a tomorrow for granted'. His response was to agree that death was certain but that he did take life for granted, and that he needed to change his thinking about these things. Please pray for these conversations that God will continue to move people to search for him."
Even their daughter is involved. "Each evening Esther has also been giving a mini concert from our balcony to all our neighbours which has been well received and opened up conversations amongst the neighbours. Please pray for these conversations that God will open the door for opportunities to testify to our faith and hope in Jesus."
To read more accounts like this one go to our magazine.