Conected to hope during the pandemic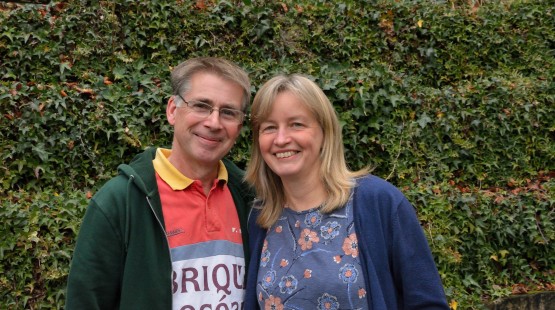 Tuesday 25 May 2021

10:00
Carolien and Roland Smith are ECM workers in Maastricht, Netherlands. They describe below how they have helped set up a 'buddy' programme for friendship and company during the pandemic.
"Carolien and I have enjoyed taking part in several new initiatives set up by Christians here in Maastricht since we arrived in 2006. One of these, Serve the City, was begun in 2015.
"Recently Serve the City Maastricht has responded to the pandemic by setting up a 'buddy' project called the NOAH Program, for friendship and company. Already there are 15 young men and women sharing their time and interests with a local person in need of support. I was the 'guinea-pig' to help start up the project. A signed agreement is drawn up between each person.
"Since October last year, and with permission from the asylum-seekers' centre, I have been meeting a refugee from Iran, who is waiting for the courts to decide on whether he can be resident here in the Netherlands. We walk in the city and enjoy tea from a kiosk. It turns out that he became a Christian through an underground church in Iran, led by a South Korean missionary. The church has been discovered and prohibited from meeting. If the refugee returns home, he says he too will be persecuted. In the uncertainty, we are enjoying praying together — a comforting way to connect with God and one another which helps us both and gives hope — and joy."
This is an account from our ECM Magazine Spring/Summer 2021 - for more such stories, follow this link.
Click here if you would like more information on ECM's work in the Netherlands.